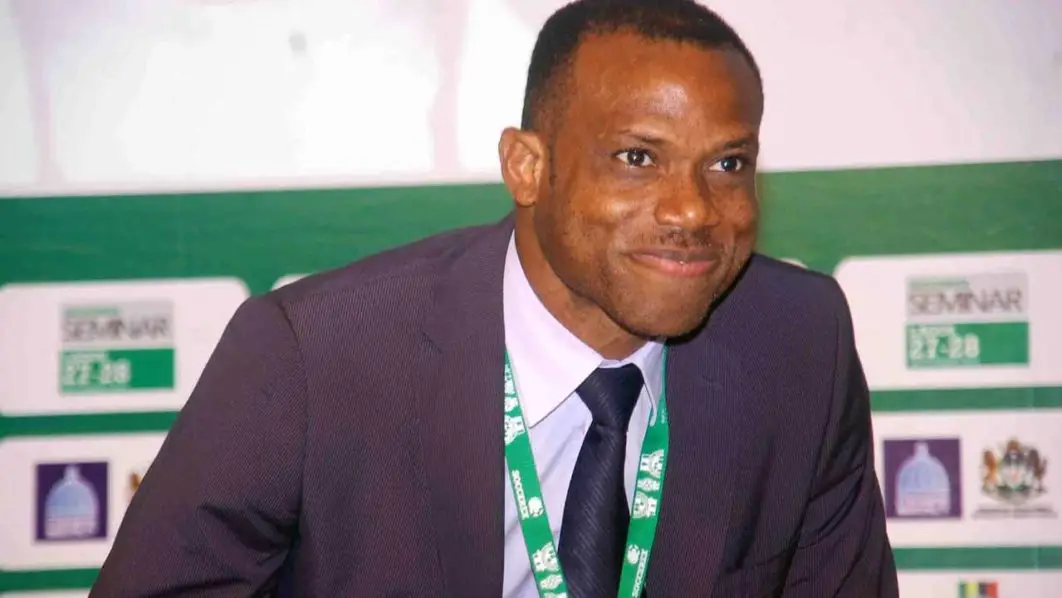 Former Super Eagles coach Sunday Oliseh has been appointed by the world's football governing body into the technical expert team ahead of the 2022 World Cup in Qatar. This will be the third time that Sunday Oliseh will be getting this appointment and this is a good development for the former Nigerian international.
It is days to the start of the 2022 FIFA World Cup in Qatar and the attention of football fans around the world will shift to the global tournament where France will defend their title
According to the confirmation by Sunday Oliseh, the Super Eagles legend explained that he is happy to have been honoured with by the World's football governing body.
The former Ajax star also explained that he will be working with the likes of Wenger.
Sunday Oliseh's reaction about his appointment ''Extremely honoured to have been appointed by FIFA as a Technical Expert for the FIFA World Cup in Qatar. In privileged company of "Sir" Arsene Wenger, Jurgen Klinnsman and 3 others. Work started last night .
4 Likes 4 Shares